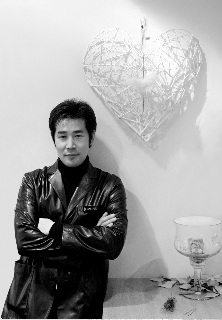 Yuichi Maetani
Flower artist / Spatial designer
Profile

In pursuit of an authentic Japanese of beauty and sense of Japanism,Yuichi Maetani has been producing and directing various cultural events as a flower airtist and a space designer. He participated in the World Flower Exhibition Goyang in Korea,2006 representing Japan,and was invited to the International Pflanzen Messe(IPM) in Germany 2007 as a main guest designer. He was engaged in "Harmony of Flower and Japanese porcelain wares",an exhibition celebrating the 150th Anniversary of the opening of the port of YOKOHAMA,for three years from 2006 to 2009. as well as a general producer of art event; Reviving Beauty of Japan - HANATSUTAE - held in THE WESTIN Hotel Tokyo every year. The exhibition in the Decoration Museum in Hungary Budapest and the show in November,2009. Currently ,he is a supervisor of "world of Japonism - Lalique x Japan - "held at the Lalique Museum,Hakone.
where to make contact......
Studio AND ONE Co.,Ltd
Tel (Japan)+81 3 3451 0878
Fax (Japan)+81 3 5421 0028
E-mail:maetani@andone.jp
E-mail:info@andone.jp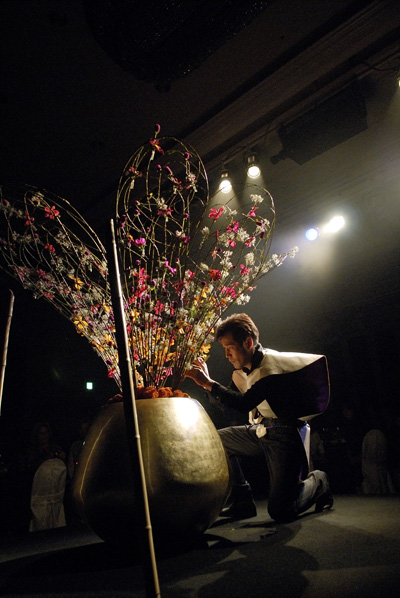 Performance for Hanatsutae, Westin Tokyo 2009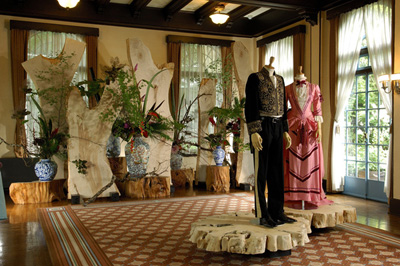 Display for Harmony of Flower and Japanese porcelain wares,
Yokohama 2009